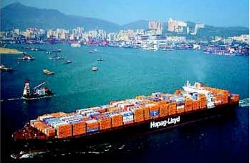 The School of Economics is one of the largest departments in the university, offering tuition to more than 3 000 undergraduate students and approximately 150 postgraduate students.
The department consists of over 40 staff members who cover a broad range of disciplines in economics in their teaching and research. In addition, the school has a strong research focus and hosts several active research units.
The department is able to offer a wide range of postgraduate courses within the coursework Honours and Masters programmes. In addition to the general economics degrees, the department offers specialisations in Finance, Trade and Regulatory Policy, Labour Market Economics, and Economics and Demography.
In 2003 an exciting new coursework PhD programme was introduced: the AERC Collaborative Programme. This programme enables students to take some courses in Cape Town and some in Nairobi over one and a half years and then write a dissertation. We also offer purely research-based degrees at both Masters and PhD level, as well as a popular part-time Honours programme in Financial Analysis and Portfolio Management.
UCT's postgraduate economics degrees carry full international recognition because of their carefully designed content, which makes them comparable with similar programmes abroad.
Visit the School of Economics website for more detailed information.