Oedipus at Colonus: #aftersophocles.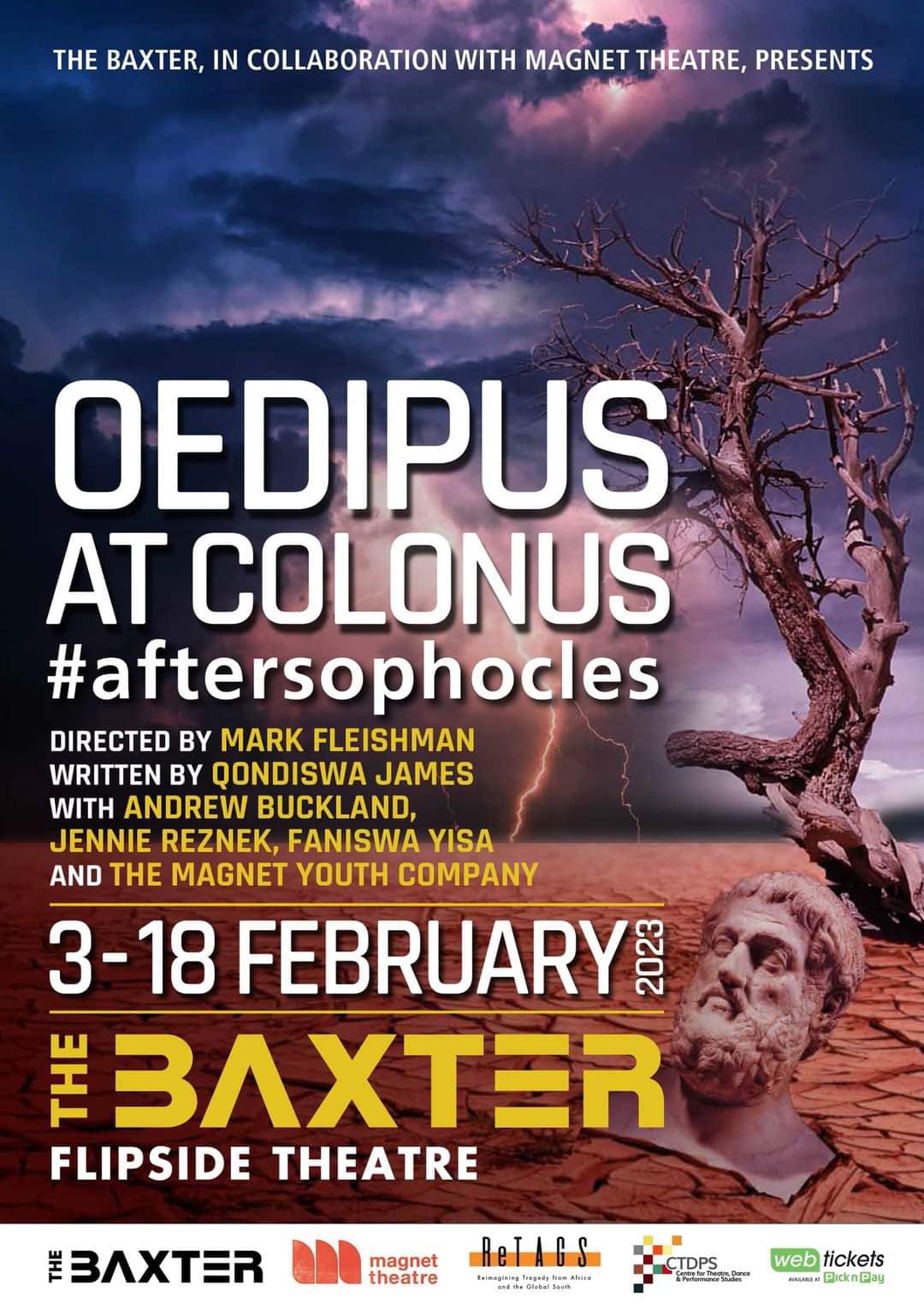 The Baxter, in collaboration with Magnet Theatre is very excited to present a brand-new play, called Oedipus at Colonus: #aftersophocles. The play is directed by Mark Fleishman, and performed by Andrew Buckland, Jennie Reznek, Faniswa Yisa and graduates from Magnet Theatre. It was written by Sophocles at the end of his life when he was an old man facing his own death, and is about time, ageing, and dying. It poses a question as to whether the wrongs of the past can ever really be forgiven, and whether there is a possibility for penance?
The formidable creative team, under the direction of Mark Fleishman (director), are Craig Leo (design), Neo Muyanga (musical direction), Ina Wichterich (choreography), Themba Stewart and Mark Fleishman (lighting design) and Daniel Manners (projections). It also includes compelling poetic text in English and isiXhosa (with surtitles), written by award-winning writer, Qondiswa James.
Book here 
Oedipus at Colonus: #aftersophocles from The Baxter on Vimeo.