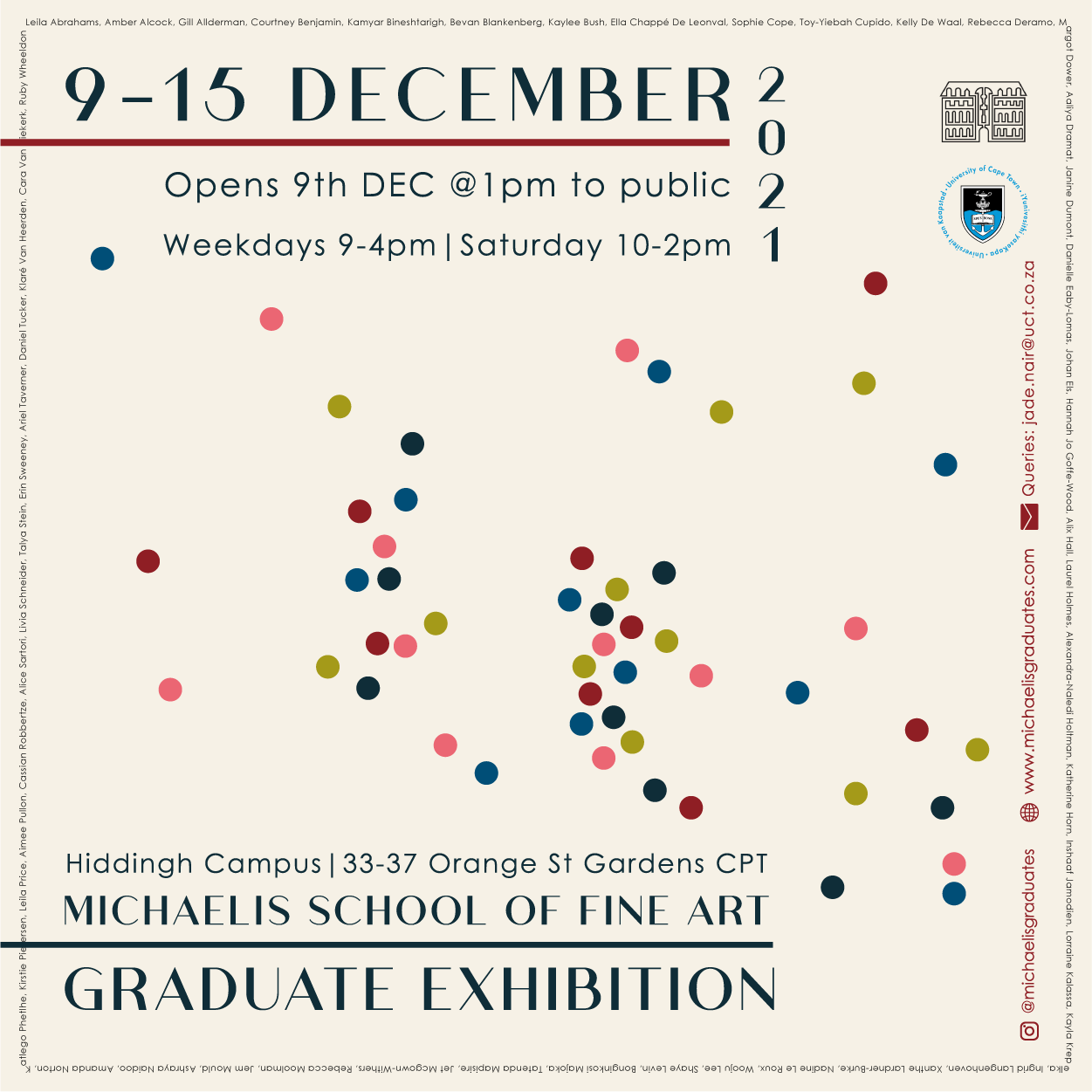 The Michaelis School of Fine Art hosts its annual Graduate Exhibition at Hiddingh Campus from 9 December-15 December 2021. This exhibition is a major event that draws many interested art collectors and enthusiasts to this beautiful historical campus.
A digital catalogue will be available to accompany the exhibition, which is on view in the Michaelis and Quad buildings. The exhibition features the final year work of students completing their Bachelor in Fine Arts Degree as well as Post-graduate diplomas in Fine Art. A broad selection of painting, sculpture, new media, print and photographic works from the country's premier art school are showcased.
This show is, for the students, the point of departure into a promising future. For art-lovers it has become a tradition to see the newest crop of talented and ambitious young artists – and to snap up some of their work.
Visitors will need to book a viewing slot online here: https://conference.uct.ac.za/calendar/michaelis_grad_show. Additionally, a health check questionnaire is to be completed upon arrival. Mask wearing mandatory, hand sanitizer to be used at all entrances, social distancing to be observed.
Thursday, 9 Dec 2021 - 12:00 to Wednesday, 15 Dec 2021 - 16:30
31 Orange Street, Gardens, Cape Town
Queries may be directed to the exhibition curator:
Jade Nair 
jade.nair@uct.ac.za