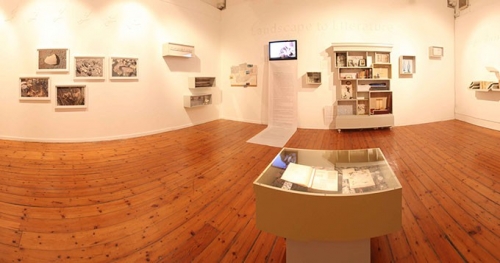 With some 200 square meters of state of the art gallery space, the Michaelis Galleries host a wide range of temporary exhibitions throughout the year. Regular collaborations with alumni and local and international visual arts organisations bring noteworthy art shows to these venues. As a result, the galleries have hosted such important projects as prints by world-renown South African artist William Kentridge and work by British Turner Prize winner Steve Mc Queen.
The galleries are a unique opportunity for staff and students of the university to exhibit their artworks or curated exhibitions in a non-commercial, experimental space. The galleries also form an invaluable teaching resource, allowing students to learn and hone curatorial and exhibition design and management skills.
Whilst the gallery complex is unique in that it is situated on a university campus, it is open to visitors from the general public. In keeping with a mission of promoting and celebrating the visual arts in a broad community context, the gallery regularly presents open lectures, walkabouts and workshops.
It is also at this venue that works from the many remarkable UCT art and manuscript collections are at times exhibited. These collections range from rare
depictions of Cape scenes in early 19th century watercolours and prints from the masters of South African art, such as Maggie Laubscher, Walter Battiss and Cyprian Shilakoe, to works representing the pinnacle of contemporary South African art production.
The bookshop in the gallery allows visitors to see examples of work from the Michaelis School of Fine Art staff, and to purchase catalogues of previous students and staff exhibitions.