Michaelis staff and alumni continue to excel
Michaelis, once again, has a number of causes for celebration.  Our staff also continue to excel beyond their scope as educators. Stéphané Edith Conradie, lecturer in Printmedia at Michaelis, has won the Triennial Kleinplastik Fellbach Young Artist Prize. The Fellbach Triennial of small sculpture in Germany is an international event of invited artists, and the award honours young artists early in their careers. Stéphané, who joined the staff in 2021, works mainly in print and assemblage, her research focuses on the role of objects in the home, and how people categorise, value and arrange them. Conradie creates ornate constructions of selected found objects as a reading of identity embedded in domestic material culture linked to histories of colonialism, slavery and segregation.
Fellbach Triennial: https://contemporaryand.com/magazines/stephane-edith-conradie-receives-triennial-young-artists-award/
Both Penny Siopsis, honorary professor at Michaelis, and Sitaara Stodel, technician in Photography at Michaelis, will be participating in the group exhibition, Where do I begin, which opens at the Stevenson gallery in Cape Town on Saturday, 20 August. The group exhibition and educational experiment that plays with the concepts of curation and perception, drawing links from one artwork to many others. 
Where do I begin: https://www.stevenson.info/exhibition/7294 
This exhibition also includes work by Michaelis alumni including Dada Khanyisa who has won the prestigious 2022 FNB Art Prize. FNB Art Joburg is Africa's leading and longest-running contemporary art fair and it aims to support and grow Africa's cultural offering beyond the confines of the fair. Speaking to Wanted Online, Khanyisa says, "Receiving this prize is affirming, especially at this point in my career. Looking back at what has been five years of building a practice, developing a style and coming into my own as a maker of things, this prize is an unexpected but welcome conclusion to the introductory era." Congratulations, Dada, Michaelis is proud to call you an alumnus!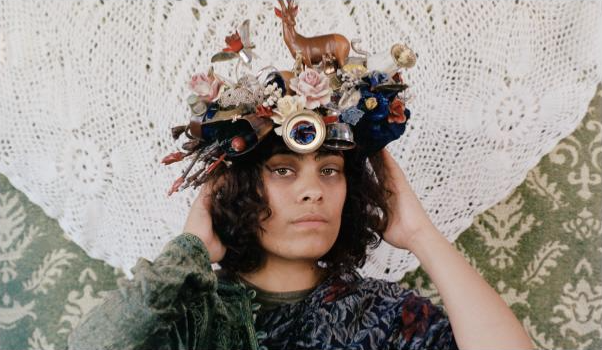 Stéphané Edith Conradie - Printmedia Lecturer

Dada Khanyisa - Michaelis alumni