Book Launch: Night Transit by Associate Professor Peter Anderson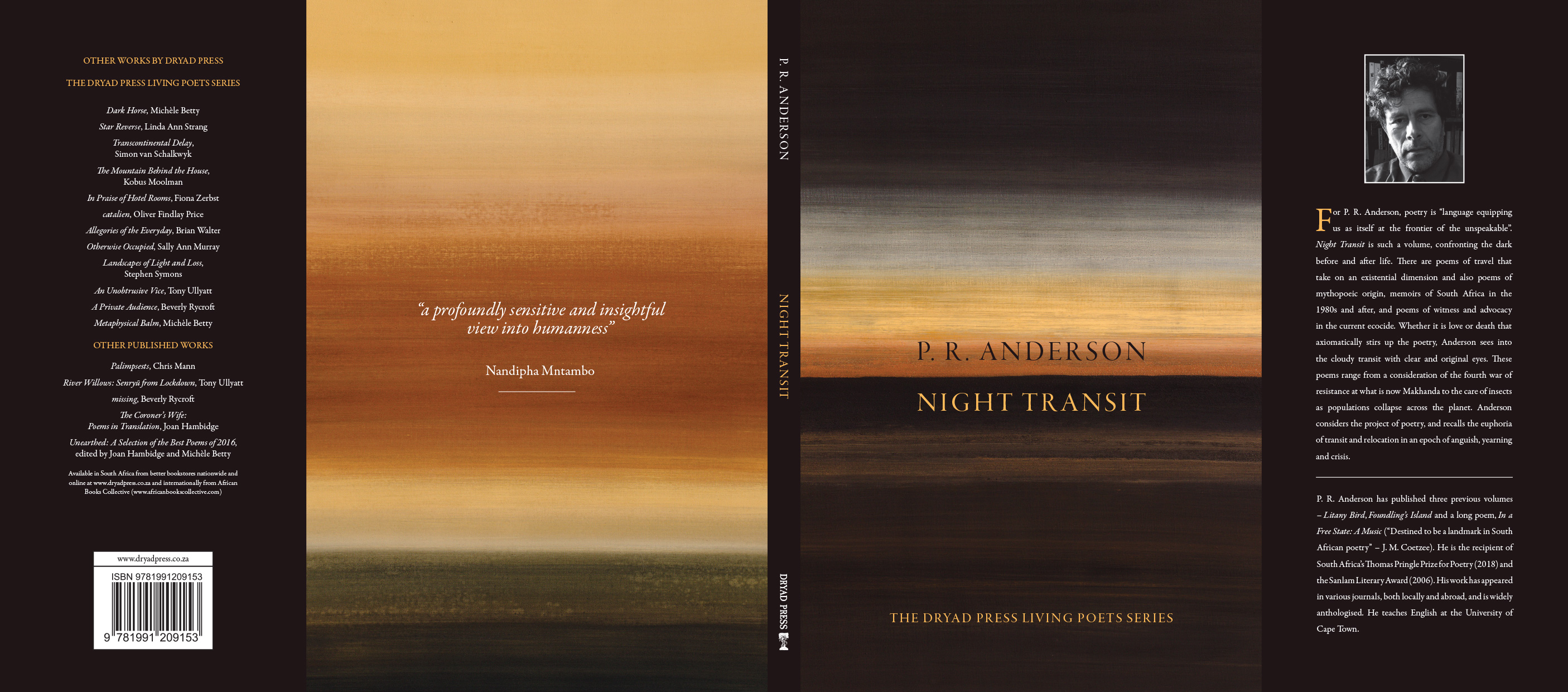 We are excited to share that Associate Professor Peter Anderson will be launching his new book, Night Transit.
The launch will take place at Exclusive Books,Cavendish Square, Cape Town.
Date: Thursday, 20 April 2023
Time: 17h30 for 18h00
RSVP: events@exclusivebooks.co.za
Discussant: Simon van Schalkwyk.
SYNOPSIS
For P. R. Anderson, poetry is "language equipping us as itself at the frontier of the unspeakable". Night Transitis such a volume, confronting the dark before and after life. There are poems of travel that take on an existential dimension and also poems of mythopoeic origin, memoirs of South Africa in the 1980s and after, and poems of witness and advocacy in the current ecocide. Whether it is love or death that axiomatically stirs up the poetry, Anderson sees into the cloudy transit with clear and original eyes. These poems range from a consideration of the fourth war of resistance at what is now Makhanda to the care of insects as populations collapse across the planet. Anderson considers the project of poetry, and recalls the euphoria of transit and relocation in an epoch of anguish, yearning and crisis.