International Conference on African Studies and Land Questions in Africa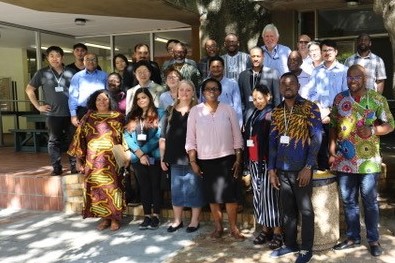 Staff and Students attending the conference
Professor Lungisile Ntsebeza, the National Research Foundation (NRF) Research Chair in Land Reform and Democracy in South Africa, which is based in the Centre for African Studies (CAS)at UCT, hosted an international conference in the CAS Gallery, in collaboration with the Cluster of Excellence at the University of Bayreuth in Germany and the Asian Africanist Network, comprising scholars based in South Korea, India and Japan. The theme of the conference was African Studies and Land Questions in Africa.
This was the third conference involving this network that involves institutions from Africa, Asia. Latin America and Europe. The first conference was held at the University of Bayreuth in 2017, while the second was held in South Korea in 2018, under the auspices of the Institute of African Studies in South Korea (IAS-HUFS) in Seoul.
The main objective of this platform is to get to know each other, share theoretical and methodological approaches, think about research themes, etc. Our hope is that these kinds of interactions will lead to the creation of synergies that could be expanded in various directions. The Asian Africanists, for example have taken the process further and have expanded their activities to include academic activities involving students and young academics.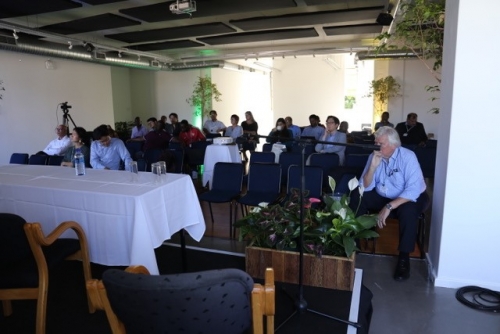 Guests and participants were welcomed by the Dean of Humanities at UCT, A/Prof Shose Kessi and there were two keynote addresses: Prof Fred Hendricks, Coordinator of the African Humanities Program who spoke on "African Studies and Land Questions in Africa: Two Sides of Exclusion and Prof Ekkehard Wolff on "Language and territoriality in postcolonial Africa: How 'indigenous' are African languages?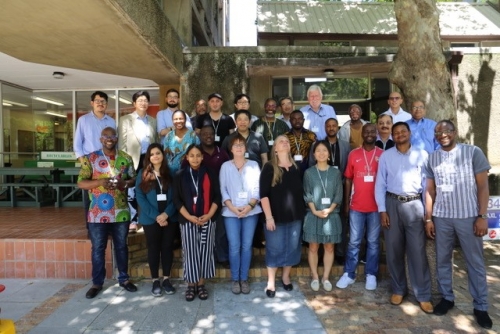 Prof Lungisile Ntsebeza of CAS will put together the various papers into a peer-reviewed edited volume which is expected to come out in 2021.
Story:  Professor Lungisile Ntsebeza