Crowdfunding to enable an internship to Tokyo Japan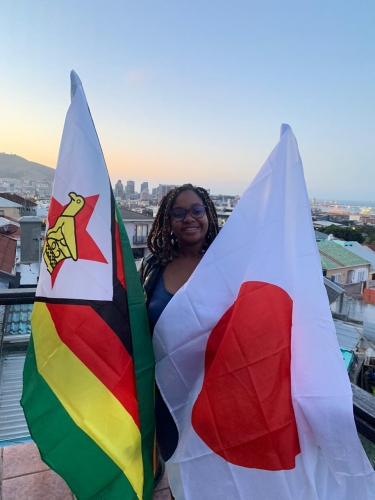 Chido Nyaruwata is a Masters in International Relations Student in the Department of Political Studies at UCT.
She has recently been awarded a partially funded internship with the Office of the Rector at the United Nations University in Tokyo, Japan. She is the first Zimbabwean and 2nd UCT student to be awarded the highly competitive and global internship.
Whilst  she will recieve a monthly stipend of approximately $550, she needs to raise $3 500 by February 2020 to secure a return flight from Harare to Tokyo, accommodation and living expenses for the 3 months.  In order to do this, she has set up a crowdfunding page to raise these additional funds and is asking the UCT community to consider supporting her in this opportunity.  She believes that this opportunity will enable her to be a great UCT brand ambassador  at the United Nations University in Tokyo.
To support Chido's trip, go to :https://gogetfunding.com/get-chido-to-tokyo2020unuintern/