About the Chinese Section | Chinese Language and Literature
With the support of the Confucius Institute at UCT:
The Chinese Studies Section of the School of Languages and Literatures at the University of Cape Town is home to a wide range of courses in Chinese Language, Culture, Literature, and Chinese for Specific Purposes, and at higher levels, Teaching Chinese as a Foreign Language. Currently the courses on offer at the section are designed for learners whose mother tongue is other than Chinese.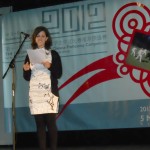 The preliminary contest of the 11th Chinese Language Proficiency Competition was held in Stellenbosch, in 2012. Participants were drawn from the Universities of Stellenbosch, Rhodes, Cape Town and South Africa (UNISA). UCT students walked away with almost half of the total competition prizes.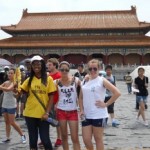 Mandarin course convenor, Professor Wu Qianlong, hosted the first Mandarin language summer camp for UCT students during the June 2011 vacation. 37 students took part in an intensive language and cultural tour of the cities of Guangzhou, Xi'an and Beijing in China.