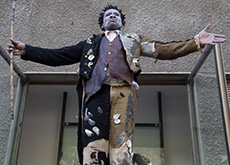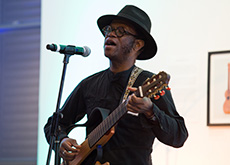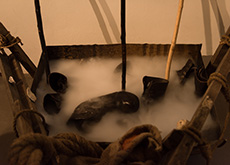 The Centre for African Studies Gallery is a multi-use space which hosts a regular programme of exhibitions, film screenings, seminars, workshops and conferences. Conceptualized as a site of public engagement, and as a site of learning, it allows us to incorporate a significant focus on visual culture and performance in our graduate programme. The CAS Gallery works in close association with the Michaelis Galleries and the Harry Oppenheimer Institute.
FOLLOW US:
Hours:
Monday to Friday 10am to 4pm

Bookings & Inquiries:
kngmin003@myuct.ac.za (Curator) Minga Kongo
(Tel)  021-6505251
Visit us:
Physical address:
Harry Oppenheimer Institute Building
Level 3
Engineering Mall Road
University of Cape Town
Upper Campus
Rondebosch, Cape Town
TEL: 021 650 2308
FAX: 021 650 3579
Parking
Please allow extra time for finding parking as parking is limited.
All vehicles coming onto campus must register with the Visitor information Centre and Visitors are advised to only use designated visitor Parking bays [See this map to locate the Visitors Information Centre]
All traffic and road signs on campus must be adhered to;
Do not leave any valuables visible in a parked car