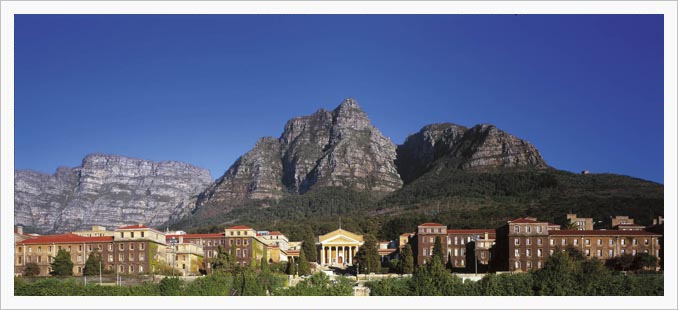 Book:  
 The Human Predicament  
 Publisher: Oxford University Press
 Publication Date: 2017
Book abstract:
The Human Predicament engages life's big questions. Are our lives meaningless? Is death bad? Would immortality be better? Alternatively, should we hasten our deaths by acts of suicide? Many people are tempted to offer comforting, optimistic answers to these existential questions. The Human Predicament offers a less sanguine assessment and defends a substantial, but not unmitigated, pessimism. It is argued that while our lives can have some meaning, we are ultimately the insignificant beings that we fear we are. There is no point to human life as a whole, and individual human lives have no cosmic purpose. Nor is meaning the only way in which our lives are deficient. A candid appraisal reveals that the quality of life, although less bad for some people than for others, leaves much to be desired in even the best cases. Death, however, is not generally the solution. It exacerbates rather than mitigates our cosmic meaninglessness. It can release us from suffering but even when it does, it imposes another cost—annihilation. The human predicament is thus forged by both life and death. This unfortunate state of affairs has nuanced implications for how we should think about immortality and suicide, which are also discussed in The Human Predicament.
Translations:
Chinese translation: 生存还是毁灭:人生终极困境的坦率指南. Translated by 張晓川(Zhang Xiaochuan). Tongxin Publishing House, 2020.
Italian Translation: La Difficile Condizione Umana. Translated by Luca Lo Sapio. Giannini Editore, 2020
Spanish translation: "El dilema humano: Una guía sin adornos sobre los grandes interrogantes de la vida". Translated by Maria Hernández. Alianza, 2022.
Turkish translation: İnsanın Çaresizliği: Hayatın En Ağır Sorunları için Samimi Bir Kılavuz. Translated by Cansu Özge Özmen. Publisher: Doğu Batı Yayınları, 2022.
          Polish translation forthcoming (Publisher: Towarzystwo Naukowe im. Stanisława Andreskiego)
Reviews and Responses:
Kirsten Egerstrom's review in The Philosophers' Magazine, Issue 78, 3rd Quarter 2017, pp. 111-112
Joanna Bourke's review, "Staring at the Void", Wall Street Journal, 31 August 2017, p. A15
David Matheson's review, Philosophical Quarterly, Vol 68, No. 272, 2018, p. 639-641
Rachel James and Todd Shackelford's review, Evolutionary Psychological Science, Vol. 4, 2018, pp.347-349
Rhys Southan's review, "The Vise Side of Life", The Oxonian Review, 24 April 2018
Ema Sullivan-Bisset's review, American Journal of Bioethics, Vol 18, No. 7, 2018, pp. W4-W5
John Messerly, "Summary of David Benatar's The Human Predicament", Reason and Meaning, 14 November 2018.
Alan Brooke Trisel – "How human life matters in the universe: A reply to David Benatar", Journal of Philosophy of Life, Vol. 9, No. 1, June 2019, pp. 1-15
Christine Vitrano, "The Predicament that Wasn't: A Reply to Benatar", Philosophical Papers, 49(3), 2020, pp. 457-484.
Iddo Landau, "Two arguments for the badness and meaninglessness of life", Journal of Value Inquiry, Vol. 54, No. 3, 2020, pp. 429-442>
Sam Woolfe, "A Pessimist's Guide to the Pandemic", 9 November 2020
Alberto Giovanni Biuso's review, Scienza&Filosofia, November 2020. (In Italian)
Filippo D'Ambrogi's review, Libera Uscita, November 2020. (In Italian)
Artist Danqi Cai, "Pecha Kucha, Print, Philosophical Pessimism, and Procreative Ethics", 22 December 2020
Iddo Landau, "Benatar on the Badness of all Human Lives", Philosophia, Vol. 49, No. 1, 2021, pp. 333-345.
Sarah Dierna, "È il nascere che non ci voleva: Introduzione a David Benatar", Vita Pensata, 4 January 2022. (In Italian.)
Michael Cholbi, "Schopenhauer, Suicide, and Contemporary Pessimism", in Patrick Hassan (Ed.), Schopenhauer's Moral Philosophy, New York: Routledge, 2022, pp. 141-159.
Gonzalo Suárez, "David Benatar: Así piensa el filósofo más pesimista del mundo: 'Vivir es terrible, pero la muerte es aún peor'", Papel, 14 February 2022. (In Spanish.)
Enrique Zamorano, "Las teorías de los filósofos más pesimistas: ¿era mejor no haber nacido?", El Confidencial, 8 March 2022. (In Spanish.)
Thaddeus Metz, "Does the Lack of Cosmic Meaning Make our Lives Bad?", Journal of Value Inquiry, Vol. 56, No. 1, 2022, pp. 37-50.
José Luis Salinas, "El gran dilema de la humanidad, reducido a un camino de dos salidas", La Nueva España, 28 April 2022. (In Spanish)
Manuel Arias Maldonado, "'El dilema humano', cómo vivir con pesimismo", El Español, 18 June 2022. (In Spanish)
Luis Martin, "El antinatalismo de David Benatar", Filosofía&Co, 19 December 2022. (A glib commentary, replete with inaccuracies, in Spanish.)
Interviews:
Peter Ohlin, philosophy editor at OUP USA, interviews David Benatar
Stuart Campbell, "The Human Predicament', Consider This, KZYX Radio, 27 October 2017
Joshua Rothman, "The Case for Not Being Born", New Yorker, 27 November 2017
Polish translation: "Nie urodzić się wcale", Znak Miesiecznik, January 2020.
Jesse Mulligan, "Anti-natalist David Benatar", Radio New Zealand, 5 December 2017
OUP's Molly Grote interviews David Benatar, 6 December 2017
Mark Oppenheimer and Jason Werbeloff interview David Benatar about The Meaning of Life, Brain in a Vat, 13 September 2020
Professor Salvatore Fiorellino interviews David Benatar, "La difficile condizione umana", Real Inside Magazine, 5 October 2020. (In Italian)
Franceso d'Isa interviews David Benatar, "Morire è meglio che vivere?", L'Indiscreto, 28 October 2020. (In Italian)
"El Dilema Humano (entrevista a David Benatar)", La nueva Ilustración Evolucionista / The new Evolutionary Enlightenment, 14 September 2022. (In Spanish and English)