Jews in Sea Point, 1875 - 1920
Until dispossessed by the Dutch, Sea Point was part of the Gorachoqua and Goringhaiqua grazing areas which extended from Table Bay to Hout Bay. The first people to settle there were the aristocratic Le Seuer family from Normandy whose estate, Fresnaye, covered 200 acres on the slopes of Signal Hill in the 18th century. In the early 1800s people began to buy land there and, by the time the Municipality of Green Point was established in 1839, 300 lived there rising to 700 when it became the Municipality of Green & Sea Point in 1859.
Henry Solomon bought Sea Point Cottage west of Solomons Road (behind Spar) in 1844. A friend, Mrs Brown, complained that "Sea Point was practically cut off from Cape Town a distance of four miles and for many years the communication between places was made by Cape cart or ponderous omnibus along a rough and lonely road."[i] It was only in 1862 with the establishment of the horse drawn trams of the Cape Town and Green Point Tramway Company that it became Cape Town's first "commuter" suburb and Henry's brother Saul joined him in Sea Point three years later buying Clarensville which extended from Clarens Road near the pavilion to Cassel Road and from Regent Road to the sea shore and had 60 pine trees in the grounds. Saul was the founder of the Cape Argus and a Member of Parliament. Born Jewish, Henry and Saul converted as teenagers but donated money to build the first synagogue in 1849. Saul remained secular, saying that he was "a liberal in politics and a voluntary in religion". In the first Cape Parliament in 1854, he presented his "Voluntary bill" (intended to end government subsidies to churches and ensure equal treatment of all beliefs). It was turned down and he continued to put it to Parliament every year, until it was passed in 1875.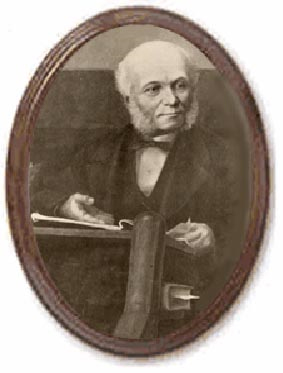 Saul Solomon, M.P.
The 1875 census showed that 1,425 people lived in Green & Sea Point. By 1892 there were 2,923, by 1904 8,839. The first Jewish family to settle there is reputed to be that of Mr & Mrs SC Abrahams who moved there in 1891.[ii] The first recognisably Jewish name one comes across in Marischal Murray's book on the history of Green & Sea Point is that of Mr Levin who, in 1901, suggested to the Municipality of Green & Sea Point that the empty Bellwood estate, near Queens Road would make "an admirable Kaffir location", but this early suggestion of providing affordable accommodation was not acted on.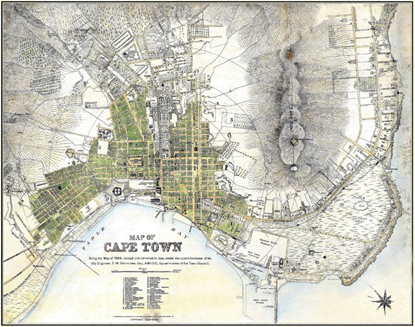 Cape Town 1891