South African war refugees arrival
In 1897 the South African War broke out. Twenty-five thousand war refugees arrived in Cape Town between September and October 1899, 3,000 of whom were Jewish, many from Eastern Europe. Among them were most of the executive of the South African Zionist Federation and its vice president Rabbi Dr Joseph Hertz of the Witwatersrand Old Hebrew Congregation, (later to become British Chief Rabbi), who had been expelled from the Transvaal after a fiery pro-British speech. The authorities stepped in to help the refugees. The Produce and Feather Market Building near the docks was converted into a shelter[i] and tents were erected on the Green Point common. The Jewish community began fundraising drives. For Christmas 1899 Rev Bender from the Cape Town Hebrew Congregation (CTHC) helped to organise a dinner for 140 men in the Produce Market with an appropriate talk. Jewish refugees received tickets from the Accommodation Sub-Committee of the Mayor's Rand Relief Committee[ii] entitling them to nine pennyworth of food per day for as long as Rev Bender deemed necessary.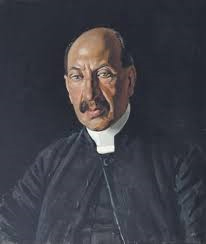 Rev Bender by Neville Lewis, Cape SA Jewish Board of Deputies
On Shabbat and the chagim the refugees needed a synagogue. Many did not feel comfortable at the CTHC, also known as the Gardens Synagogue. Many did not understand enough English to follow Bender's sermons. They did not like the English traditions of the Jewish establishment. Judaism as practiced in the British colonies was influenced by the practices of the Church of England even in areas such as the dress of the ministers and the adoption of a Chief Rabbi.[iii] The Chief Rabbi would only allow himself to be called "rabbi" – all other rabbis had to be called "Reverend". Rev Bender's antipathy to the greeners and to Zionism did not endear him to them either.
For sixty years the CTHC had reigned supreme, now its monopoly was broken and alternate places of worship established. The New Hebrew Congregation was formed after a meeting in September 1900 in the Masonic Hall and their Roeland Street Shul opened in 1902. Their members were Lithuanian Jews, keen Zionists and not as affluent as the members of the older synagogue. In April 1901 the ultra-observant, more recently arrived and poorer Lithuanian Jews established their own congregation and their Beth Hamidrash Hachodesh opened in Constitution Street two years later. Even the CTHC had started a building fund for a new, larger, more ornate synagogue which would be opened in 1905 by Cape Town's first Jewish Mayor, Hyman Liberman. The Good Hope Hall and the Sea Point Hall were hired for special Refugee Festival Services that year. Rabbi Hertz preached at both.
---
[i] Abrahams. Israel, The Birth of a Community, Cape Town, 1955, 125
[ii] The Mansion House Fund of the Lord Mayor of London
[iii] Simon, John, A Study of the Nature and Development of Orthodox. Judaism in South Africa, MA thesis, Department of Jewish Studies, University of Cape Town, January 1996, 14