Nathan (Tollie) Lewis (1919-1997)
As told his daughter Barbara Lewis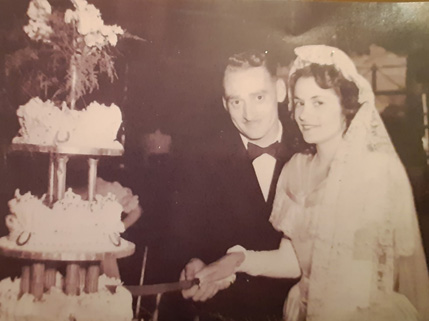 Nathan, or Tollie as he was called from his Hebrew name of Naphtali, was born in May, 1919 in Stellenbosch. He was the youngest of 8 children, six of whom were also red-headed.
He did his schooling in Stellenbosch before going on to study medicine at UCT.
At High School he was considered such a good cricketer that he played for Stellenbosch University and later for UCT, but the war years intervened in his cricketing career.
After qualifying he enlisted and told self-deprecating stories of his medical trips to Robben Island, where he was made to lie down after the rough sea journeys and wasn't allowed near any patients because he was so sea sick!
After the war, he practiced in Kuruman, Northern Cape where he was the only doctor. In 1948, he married Hilary Campan and 'schlepped' her off to Kuruman.
When Hilary was pregnant with their second child, they decided to return to Cape Town and family and thus arrived in the Northern Suburbs, where he joined Angel Mallach and Donny Loon in practice.
They bought a house on Voortrekker Road, Parow and he practiced there and in Tiervlei. Eighteen years later they moved to Boston Estate and after his retirement moved to Sea Point. After retirement he worked at Medical Outpatients at Groote Schuur and he greatly enjoyed the extra mental stimulation that it brought him until he passed away in August 1997.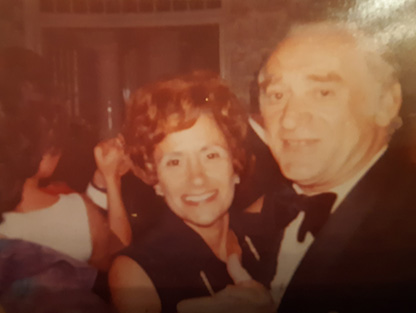 Tollie was a peace maker, a man who continued his medical education by reading every journal assiduously, and was serious about right and wrong, anti- apartheid and colour prejudice.
He helped in many roles: as a doctor, as a freemason, as a golfer, as a friend, as a brother, neighbour, uncle, beloved husband, cherished father and grandfather and incredible human being. He was warm, empathic and trustworthy and did the right thing.
He helped others and stood up for what was right.
He did house calls and was warmly met by his patients with a rose from their garden, a cup of tea and 'Hello Doctor'. He knew the power of 'senuwees' affecting people's physical health and was a good listener and asked questions about their emotional lives, understanding the mind/body connection and gave his time generously. He knew the effects of suffering in people's lives. He drove his daughters crazy when he spoke to everyone in Afrikaans.
He treated everyone with respect and decency.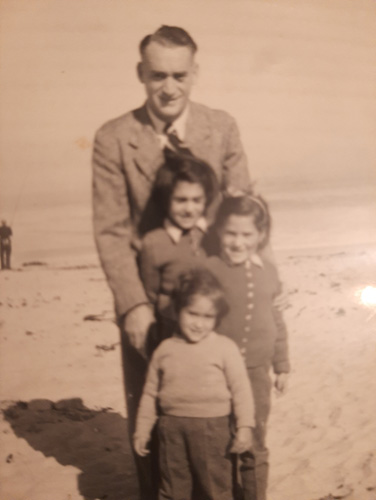 He was very kind and very aware of human suffering.
Some anecdotes:
He marched to my school and had a long meeting with the principal at Parow Primary when I was called an antisemitic name.
He used to see one White patient and then one Black patient, never making the Black patients wait any longer or at the back of the queue.
A bus stopped outside our house in Parow, full of passengers. The driver got out, saw my dad for a medical issue, got back into his bus and happily drove off. He obviously did make the bus driver wait.
He loved a good laugh, a smoke, a joke, especially with his male friends. He loved to golf and discussed every hole.
A story told by the late Mervyn Smith:
Mervyn and two or three of his school friends were playing cricket in the street when Dad drove past in his CY 2222 car. He saw them, stopped and bowled them a few balls and batted for 10 minutes. At some point, he reluctantly said that he had to go and do house calls though he would have preferred to continue playing cricket with them!"