Gwynne Schrire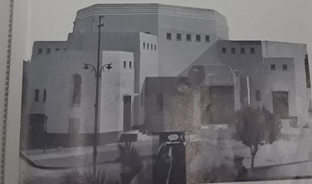 This study, based on years of archival research, explores how the Green and Sea Point Hebrew Congregation in Cape Town, also known as the Marais Road Shul, faced a changing South African political and religious environment over the course of its history. It looks at a Jewish community living in a seaside suburb in the British Cape Colony, which then became part of the Union of South Africa, a British dominion, then part of the Cape province in the Republic of South Africa under the apartheid Government, and finally part of the Western Cape province under a democratic government.
The synagogue and its congregants has been transformed over time. From a congregation made up mostly of worshippers schooled in cheders in Eastern Europe to a  locally born congregation mostly unfamiliar with Yiddish and schooled at Jewish day schools, from a congregation falling under the British Chief Rabbi and adopting the conventions of the Anglo-Jewish establishment, to a modern orthodox congregation unwilling to  give up its own rabbi's authority to a  South African Chief Rabbi,  to a congregation under Lubavitch leadership.
Adaptation is a secret of survival. Yet the need or desire for change is usually challenged by the need or desire to stay the same. This is particularly true in religious organisations that view themselves as the guardians of tradition. This history of the Green and Sea Point congregation reveals how it responded to these tensions and challenges over ninety tumultuous years.
Contents: