Religious freedom under attack
As Chief Rabbi Harris tried to encourage increasing religiosity in Cape Town[i], the G&SPHC, the largest congregation in South Africa, happily ensconced in its Modern or centrist Orthodoxy that served the needs  of its congregation presented a challenge. A 1991 survey[ii] done by the Kaplan Centre for Jewish Studies and Research, found that when it came to religious observance 14.3%  of South African Jews viewed themselves as high, 74.4% as moderate and 11.3% as low.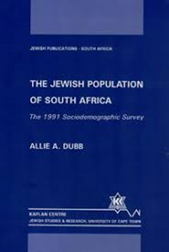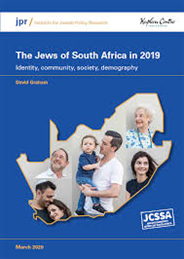 In a 1998 Kaplan Centre survey, 67% of those interviewed in Cape Town regarded themselves as traditional, only 6% as Strictly Orthodox and 16% as secular. When the survey was repeated in 2005[iii], 64% regarded themselves as traditional, only 5% regarded themselves as Strictly Orthodox and 18% as secular. It was the first category that the G&SPHC served and served very well, with its active Chevra Lomdei Torah, youth minyanim, social services, talks and events for its members. Some members walked along the beachfront to shul on a Friday and drove to the shops or rugby on the Saturday, others paid their dues and attended on the High Holy Days, all regarded themselves as members of an Orthodox synagogue, as compared to a Reform/Progressive one.
It was clear from each survey that the rabbinate, in trying to enforce their brand of religion on the Jewish community, was going against the stream and the popular will. Changing rabbinical standards did not translate into changing behaviour patterns in their congregations. Shimoni maintains that this move towards greater religiosity should not be exaggerated and that most South African Jews may still be characterised as 'non-observant Orthodox'.[iv] Although the community, out of conformity and Jewish identity, did not rebel, it did not change its practices. There was much criticism from Jewish intellectuals, even from mainstream newspapers, particularly when the SA Jewish Report board, which stood for open debate, bowing to pressure from  the Chief Rabbi, cancelled the regular columns of a Progressive Reform member in 2000, because he had dared to criticise the Orthodox rabbinate in a column captioned 'There are many ways of being a practicing Jew'. In it Prof Steven Friedman had suggested that Jews were being manipulated into following archaic rituals in order to preserve the rabbis' own power; laws, he said, that were invented by rabbis and teachers to ensure that Jews who knew little about Judaism did things their way.[v]
The Rabbinate in its desire to ensure conformity to its ideas, wanted to crush the last stronghold of Modern or centrist Orthodoxy in South Africa. Rabbi Steinhorn told his committee that the current UOS and Beth Din was a broad-based organisation placing emphasis on the need to establish smaller congregations, thus doing away with the idea of large synagogues like the G&SPHC (11.1.1996). The shul decided to negotiate directly with the UOS to iron out the problems that they had lately been having using Mervyn Smith as 'honest broker' as chair. They met unsuccessfully with Rabbi Kurtstag and the Beth Din to try to establish better communication between Rabbi Steinhorn and the Cape Town rabbonim (31.1.1996).
Chief Rabbi Harris wrote to Dr Buchinsky stressing that they would refuse to accept Rabbi Steinhorn onto the Beth Din nor was it likely that he would ever gain true recognition and appointment onto it (14.10.1996). It was a repeat of the time when Chief Rabbi Abrahams had tried to prevent Rabbi Shrock and Rabbi Rabinowitz from serving on the Beth Din even though they, like Rabbi Steinhorn, were better qualified than many of their colleagues.
Two years later Dana Kaplan[vi] wrote that of the older-style, Modern Orthodox rabbis, American Rabbi Jack Steinhorn of Cape Town was the most high profile of the half-dozen centrist Orthodox rabbis in the country. Kaplan said there was a trend in the South African Orthodox community away from the development of an intellectualised, open, centrist Orthodoxy, similar to that which had developed in certain American Orthodox synagogues. Far from developing, those were the types of synagogues that were in the process of disappearing in South Africa because of the power of the rabbinate. The only remaining example of such a synagogue, Kaplan wrote, led by an intellectual, centrist Orthodox rabbi, was the Green and Sea Point Hebrew Congregation in Cape Town with its Rabbi Jack Steinhorn. Kaplan quoted Steinhorn as saying emphatically that he was certain that when he retired in the next few years he would be replaced by a more yeshiva-oriented individual.
---