Israel (Issy) Julius Kadish
As told by his children Cynthia Tobias and Leon Kadish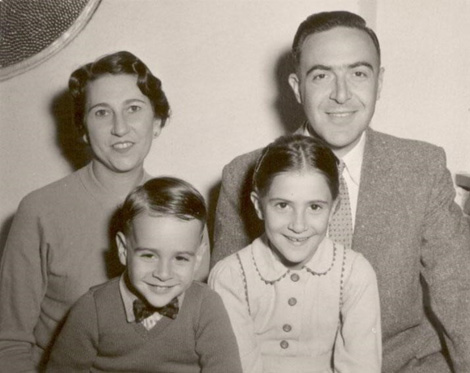 Issy was born in Carnarvon, Cape Province in 1927, the only child of Jewish immigrants from Latvia. He attended an Afrikaans elementary school in Carnarvon (there were no English schools in the region). From the age of 11 he attended SACS (South African College High School) boys' boarding school in Newlands, and thereafter graduated from Pharmacy College.
Issy opened his pharmacy, I.J.K. Pharmacy, at 10 Durban Rd, Bellville in 1950 and lived on 2nd Avenue, Boston Estate, Bellville with his wife Freda, daughter Cynthia and son Leon.
From 1950 Freda worked full-time in the pharmacy with Issy. Issy and Freda purchased a commercial property on Blanckenberg Street, Bellville in 1955 and subsequently developed this property. Twenty years later, he moved his pharmacy to that location. Both locations were very close to the Bellville train station and his clientele were not only residents from the Bellville neighborhoods, but also residents from Bellville South and the African day workers coming in by train. He was fondly known as 'Mr. I.J.K' by his customers with whom he had a respectful and amicable rapport.
In the 1960s Issy and a few other pharmacists in Bellville joined forces to create and run an after-hours emergency dispensary, Nite-Kem, in the Sanlam building on Voortrekker Rd, Bellville.
Issy and Freda retired from the pharmacy in 1976 and Issy went on to spend his time with his one-man real estate development interest, successfully developing several properties around the Western Cape.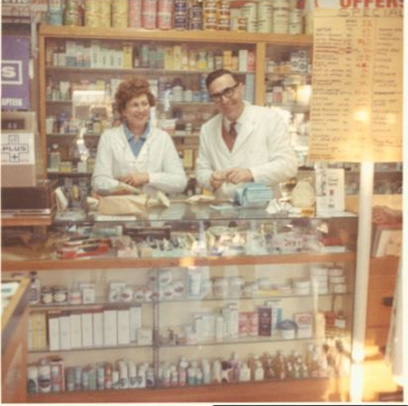 In 1987 they immigrated to Toronto, Canada, where his son and family had settled and which was closer to the US where his daughter and family lived.
In Cape Town, Issy was involved with the Bellville Shul, the Free Masons, and after retirement, with lawn bowls and bridge. The latter two hobbies continued with their move to Toronto, in addition to Issy's competitive walking. Freda passed away in 2000 and Issy in 2012.